At Suma Soft, we understand the challenges logistics companies face in today's dynamic business landscape. Hence, our Logistics BPO Services are designed to be your trusted partner, empowering you to streamline your logistics processes, reduce costs, and focus on your core competencies. With our expertise and dedication, we commit ourselves to helping you achieve your goals, increase efficiency, and provide exceptional customer service.
As a leading BPO outsourcing partner with over two decades of experience in the industry, we take pride in delivering high-quality, secure, and reliable Logistics BPO services. Our comprehensive solutions encompass contact center services, back-office support, and automation solutions that can seamlessly scale to meet the market's ever-changing demands.
By choosing Suma Soft's Logistics BPO Services, you can optimize costs and unlock significant business value, improving profitability and gaining a competitive edge in the marketplace. Our deep understanding of the logistics industry, combined with our digital transformation expertise, allows us to drive cost optimization, provide real-time shipment visibility, ensure accurate billing and invoicing, and deliver on-time shipments across the globe. Through cutting-edge technologies such as Data Analytics, Robotic Process Automation (RPA), Optical Character Recognition (OCR), Cognitive Integration, and Artificial Intelligence (AI), we revolutionize freight movement, enabling you to stay ahead of the curve.
Partner with us today and experience the transformative power of Suma Soft's Logistics BPO Services. Together, we'll navigate the complexities of logistics operations, optimize your business processes, and create a pathway to sustainable growth.
Enhance Value with Suma Soft's Full-Fledged BPO
Services
Comprehensive back-office solutions explicitly tailored for logistic companies. Our expert team handles a wide range of tasks, including data entry, documentation management, invoice processing, and vendor management.
Logistics Document Management
Suma Soft presents an efficient team for Logistics BPO services, specifically tailored to address Document Management requirements for 3PL providers and carrier companies. Our dedicated BPO Logistics Document Management team is committed to streamlining the document management process, ensuring seamless handling of all documents, and expediting accounts payable for carriers.
With expertise in document classification based on type and purpose, Suma Soft provides this essential service to 3PL logistics and carrier companies aiming to enhance operational efficiency and expedite their revenue cycle. Our specialized and experienced team members, well-versed in accounts payable and bookkeeping services, meticulously receive, identify, and post documents to relevant loads. This meticulous approach ensures that carrier accounts payable are accelerated, with each load being precisely aligned within predetermined service level agreements (SLAs).
Choose Suma Soft as your trusted Logistics BPO Document Management partner, and experience the benefits of our industry-leading expertise, reliable processes, and commitment to delivering results. Together, we can streamline your document management processes, drive efficiency, and accelerate your revenue cycle.
We handle a wide range of documents, including:
Shipping Manifests
Invoices
Bill of Lading
Detention Charge Receipt
Customs Documents
Lumper Receipts
Delivery Receipts (POD)
Rate Confirmation
Re-Weigh Document
Lift Gate Charges
Suma Soft specializes in comprehensive logistics BPO services for shipment Track and Trace, ensuring timely updates on shipment delays or challenges. Our team uses various channels, including Web Tracking, Voice, Email, Chat, and Manifest methods, providing real-time information to customers. We aim to offer complete visibility to 3PL providers, shippers, or consignees.
Our Track and Trace BPO services are crucial for logistics providers to keep customers informed about concerns or delays. We cover all shipment types, including LTL, PL, TL, and Intermodal.
We track the entire shipment journey, promptly identifying and reporting exceptions. Our service enhances visibility, improves satisfaction, allows proactive issue resolution, optimizes operations, and provides accurate delivery estimates. Suma Soft's team ensures transparency, accountability, and efficiency in the supply chain.
Partner with Suma Soft for reliable and comprehensive logistics Track and Trace BPO services. Experience enhanced visibility, improved satisfaction, and streamlined operations.
Logistics Claim
Management
Effective logistics claims management holds paramount importance for businesses in the realm of goods transportation. Suma Soft specializes in Logistics BPO services catered to Claims Management requirements for 3PL and Carrier Companies. Our well-structured Logistics Claims Management BPO team ensures prompt and efficient claims handling. By adopting a systematic approach, our team receives documents, investigates, and resolves claims, minimizing delays and errors.
With extensive experience managing claims specific to the logistics industry, our team possesses in-depth knowledge of the claims management process. Our team oversees the entire claims process, encompassing claim submission, investigation, resolution, and compensation.
As a vital component of our Logistics BPO services, we ensure efficient resolution and uphold customer satisfaction. We are dedicated to streamlining the claims management process, minimizing disruptions, and fostering positive experiences for all parties involved. Partner with Suma Soft for our expert Logistics Claims Management BPO services and experience the benefits of prompt claim handling, efficient resolution, and enhanced customer satisfaction.
Here to Help with Your Every Business
Need
Suma Soft's BPO logistics services include Invoice Auditing services to 3PL and Carrier companies in the USA and Canada. Our dedicated Invoice Auditing BPO team is responsible for examining and verifying freight invoices and associated documentation to ensure accuracy and compliance with agreed-upon rates, terms, and conditions. We meticulously assess each invoice to ensure it meets the required criteria.
Invoice Auditing is a vital component of financial management and cost control in the Logistics industry, and our Logistics BPO team delivers these services with a systematic and productive approach. Partner with us for efficient and reliable Invoice Auditing services and benefit from enhanced financial management and cost control within your logistics operations.
Our Invoice Auditing services cover the following areas:
Invoice Collection
Data Verification
Accuracy Verification
Contract Compliance
Billing Error Detection
Dispute Resolution
Power Up Your Logistics Operations with Suma Soft's Comprehensive BPO
Services
Freight Bill Processing
Invoice Processing
Data Entry
Accounts Payable
Invoice Audits
Freight Invoice Auditing
Freight Forwarding
Order Fulfillment
Customs Brokerage
Compliance and Regulatory Support
Streamline Your Logistics Operations with Outsourced BPO
Services
Outsourcing BPO services provides Logistics Companies with a cost-effective solution to delegate internal tasks. Entrusting these responsibilities to external experts saves considerable time and financial resources, as in-house employees would otherwise handle them. This strategic approach enables the Logistics company to concentrate on its core business, alleviating the burden of managing logistical intricacies. BPO services facilitate agile scalability, empowering logistics service providers to swiftly expand their operations as demand dictates. By leveraging BPO, logistics companies optimize efficiency, reduce costs, and enhance their overall competitiveness in the market.
Key Benefits of Outsourcing BPO Services:
Reduce Operational Costs
Shorten Turnaround Time
Enhanced Performance
Scalable Solution
Innovation
Security
Transform Your Logistics Business with Suma Soft's Outsourced BPO
Services
At Suma Soft, close collaboration with clients allows us to tailor BPO solutions that perfectly align with their needs. Leveraging experienced resources, technology expertise, and proven methodologies, we ensure profitability and an enhanced customer experience. Our round-the-clock availability, stringent quality assurance, easy access to real-time reports, and expertise in cross-border and overseas logistics are key features that set us apart.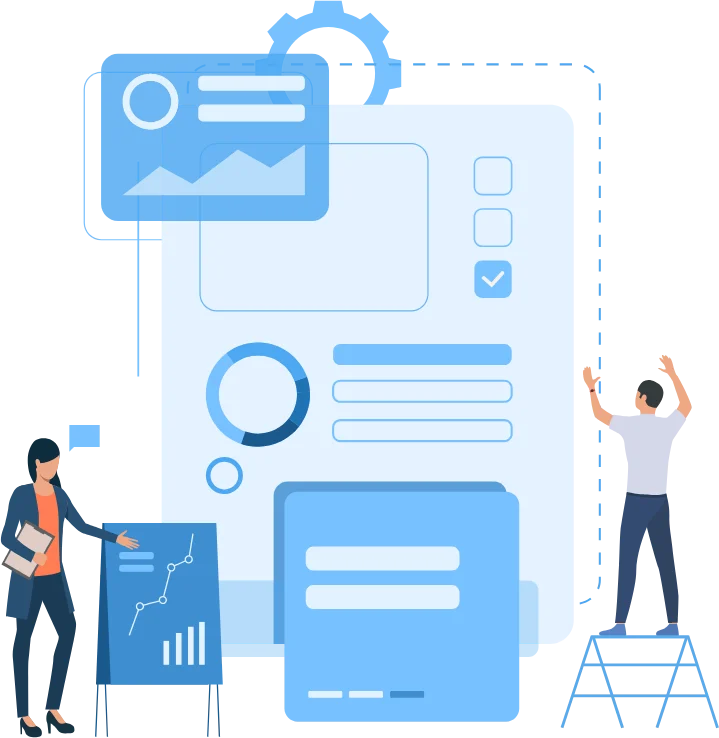 Businesses Focus on Core Operations
Agile Practices
Logistics Domain Expertise
Confidentiality
Real-time Inventory Tracking
Hassle-free Service
Businesses Focus on Core Operations
By outsourcing non-core tasks to our logistics BPO services, businesses can allocate more time and resources to their core competencies, driving growth and maximizing productivity.
Agile Practices
Logistics Domain Expertise
Confidentiality
Real-time Inventory Tracking
Hassle-free Service
Technological Solutions Fueling Innovation and Delivering Unerring
Accuracy
At Suma Soft, we have a dedicated and skilled IT team specializing in the latest technologies, enabling us to streamline and automate logistics BPO processes. Our technical proficiency and innovative solutions empower Logistics companies to enhance productivity, elevate customer service levels, benefit from customized, scalable solutions, and meet regulatory compliance requirements. With Suma Soft as your logistics BPO partner, you can be assured of a caring and enterprise-focused approach dedicated to your success.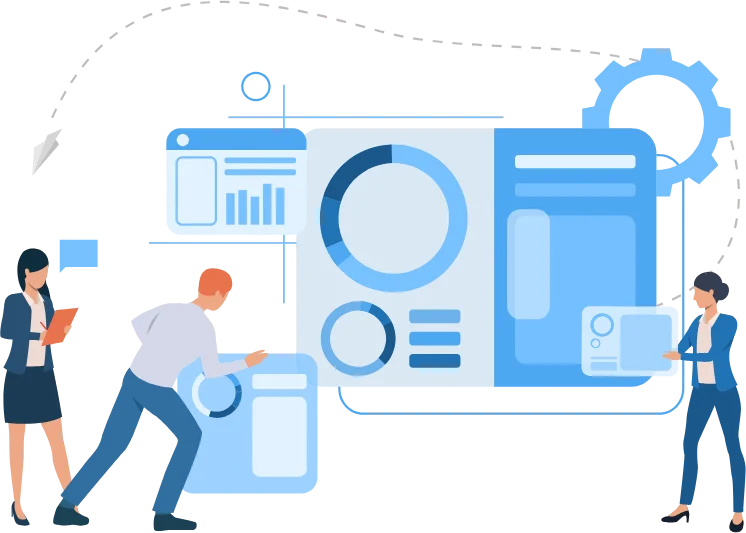 AI & ML
RPA Automation
Data Analytics
AI & ML
By leveraging these advanced technologies, we enhance efficiency, accuracy, and decision-making in various areas, such as route optimization, demand forecasting, risk management, and anomaly detection, resulting in improved operational performance and cost savings for our clients.
RPA Automation
Data Analytics
Stay Ahead of the Curve with Suma Soft's Competitive
Edge
With ISO 9001 and ISO 27001 certifications, Suma Soft is a trusted partner for logistics BPO services. As a HIPAA-certified service provider, we prioritize data security and compliance. Our tailored Logistics BPO solutions deliver substantial savings, enhanced cash flow, and operational cost reductions. Leveraging our deep logistics and supply chain management expertise, we enable clients to optimize operations, drive efficiency, and achieve greater financial success. Trust Suma Soft to unlock the full potential of your logistics operations.
All Business Process Management
Services
Here to Help with Your Every Business
Need
We focus on the IT solutions, so you can focus on your business. See what we can do for you today!